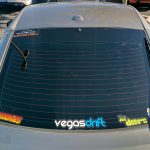 Thanks to Touge Girl Designs and SinCityZ revival I ventured on this cruise with my 2008 350z VQ35hr
SinCityz as a community driven culture in Las Vegas, they meet up every Saturday at 7-10am at The Car Show (9510 S Eastern ave, Las Vegas, NV 89123), Normally with the hard week I have with my Nissan Silvia 12's and my IT Career based job, sleeping in on a Saturday is a thing for me but with recent change in my diet I have been forcing myself to get up early and head out.
The Cruise was fun and what got me was the last time I was out there was back in late 2002 (decemberish?) just before I was diagnosed with cancer in January of 2003( in a nutshell; I had Non-Hodgkin's lymphoma that was growing inside for over the past 7 years spread apart nearly all my internal organs causing me to bleed to death when I had a sudden shock to my body in October of 2002 when I got into my first car accident, after the car accident my body started to shut down and I was starting to loose my ability to even walk far with out blacking out).
---
We meet up at The Car Show location around 7am roll out at 8am-ish, Made it to the Lake Mead Entrance at the Henderson side. From there we took the path around the back side towards the Valley of Fire and after a few stops we tend to lost the second half of the group that had my brothers 82 280zx in it.
The drive was fun there was a few times I wanted to turn off the traction control and see how sideways I can get on a few corners with out dipping off the road.
In the end there was no taco truck and took too long to get the crew all together to get the bags of goodies so today 4/29/2017 at The Car Show the bag of goodies for attending this awesome cruise.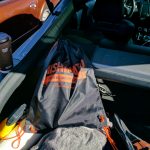 I will most likely start coming to more events as the year progresses and continue my blogging the experience.
Till the next event,  Give us a like on Facebook.